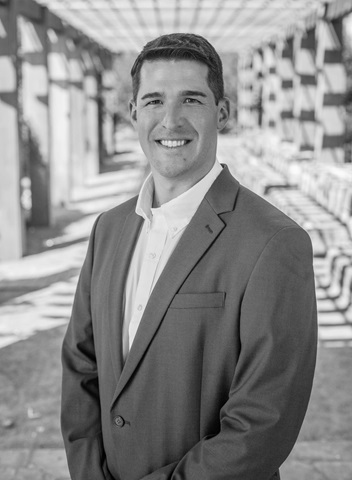 Andrew joined Keller Williams Ballantyne Area in November of 2016 shortly after licensing from the Mingle School of Real Estate. Andrew is excited to celebrate his 6th year of business and 31st birthday this November. A previous ALC (associate leadership council) member, 2X BOLD (KW motivational class) graduate, and multi-year attendee of KW's Family Reunion, Andrew has enjoyed his personal growth and entrepreneurial journey within the framework of KW's leadership and guidance.
Born in Cincinnati Ohio, Andrew spent 2 years in Toronto as a child before a family move to Charlotte in 1999.  As a resident of Union County, Andrew attended Weddington schools until his Junior year and was a Marvin Ridge class of 2009 graduate.  Andrew then became part of Virginia Tech's Class of 2013 graduating with a Bachelors of Science in Natural Resources Conservation with minors in Forestry and Geological Sciences.  Working experiences outside of his formal education come from a wide array of fields/industries with numerous hands on working experiences including: customer service, volunteer firefighting, retail, hazmat & remediation, dining services both front and back of house, UPS delivery driving, receiving and warehouse management, delivery and installation logistics, home renovations, and substitute teaching.  Andrew is often recognized as an exceptionally handy person with a passion for client relationships and proven track record of problem solving and getting things done.  
Andrew purchased his first home in the Clanton Park neighborhood of Charlotte in June of 2017 and undertook a to-the-studs renovation including all new electrical, plumbing, and drywall.. all while living in the home. Andrew credits this adventure and experience working with several real estate investors for his detailed construction materials and methods knowledge. Andrew married Heather Garcia-Laffitte (soon to be Greenberg) on August 8th of 2020 after many years of dating in Charlotte. Heather has always been ambitious in supporting Andrew making it especially evident in 2018 when she left 5 years of public school teaching to become a full-time assistant and transaction coordinator within the business.
Referrals and repeat clients have accounted for the large majority of 140+ real estate transactions Andrew has been honored to serve in. While real estate is often a home or place to live, recharge, and create everlasting memories it is so much more to Andrew. His desire to help clients see and understand the financial benefits and wealth-building aspects of ownership is what drives him to find the best homes. No home is perfect, and it's hard to find someone as honest and eager to point out the immediate, 5-year, and 10-year repair items during buyer showings like Andrew does. As a Pricing Strategic Analyst designated Realtor®, your home's value is always appreciated and recognized when working with Andrew to market and sell. Whether a first-time buyer or an experienced homeowner, you will find professional service, passion, and care in every experience at Go Greenberg.